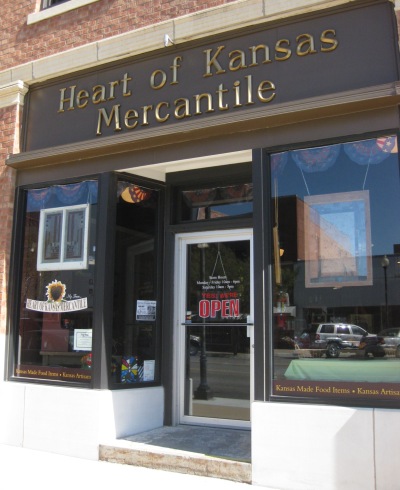 Heart of Kansas Mercantile, 1212 Main, Great Bend
I'm still adding retail locations. Flyover People is also now available in Ellsworth, Wilson, Lucas, Hays, Greensburg, Larned and Great Bend.
On the menu at the top of this page – in the black stripe – look for "Where to Find the Book" for an updated list of locations.