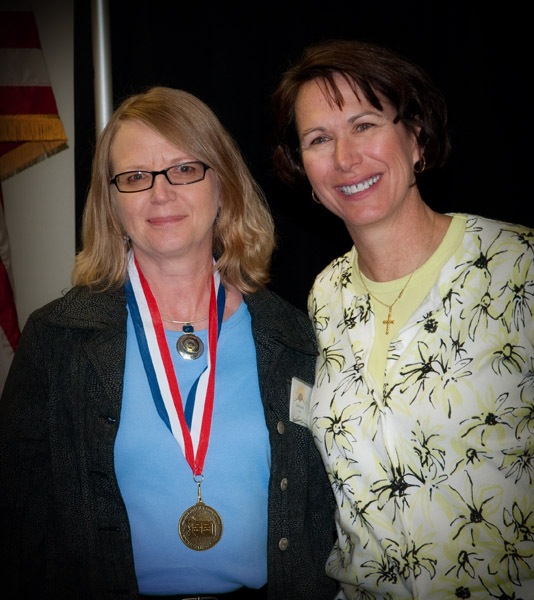 I wasn't that good at track meets in junior high, but I finally won my first medal, ever. And I'm pleased that it was for writing. For Kansas writing.
Flyover People: Life on the Ground in a Rectangular State was one of 15 books selected as a 2011 Kansas Notable Book. Yesterday, Sept. 24, I received the medallion from Kansas First Lady Mary Brownback in a ceremony at the Kansas Book Festival in Topeka.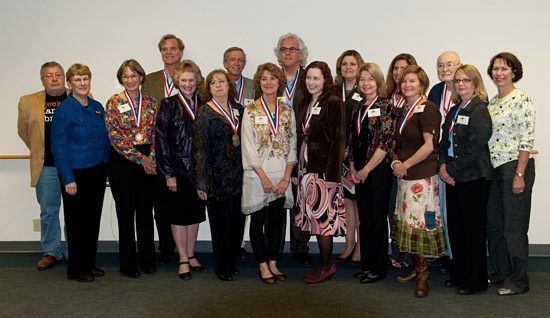 Notable authors along with Roy Bird, director of the Kansas Center for the Book, State Librarian Joann Budler, and Kansas First Lady Mary Brownback.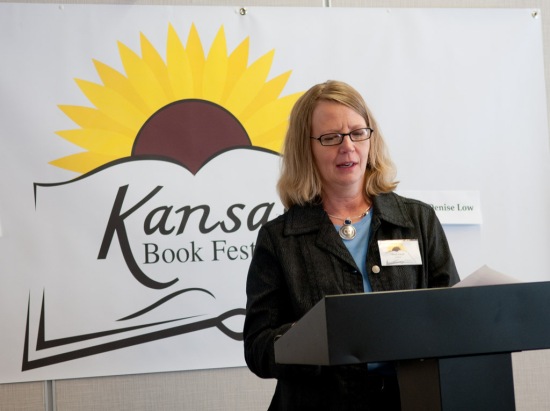 As part of the Kansas Book Festival, I spoke on a poetry panel about the role landscape plays in my writing. Also on the panel: Denise Low, Lana Wirt Myers and Eric McHenry.