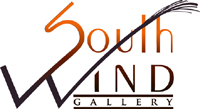 NEWS RELEASE
For Immediate Release
Date: September 10, 2010
Contact: Sharon Hotchkiss, SouthWindGallery
785.273.5994
Kansas Author Cheryl Unruh Makes Appearance in Topeka for Book Signing Event
Topeka, KS. SouthWind Gallery, 3074 SW 29th, Topeka, will host a "Book Signing" with award-winning Kansas writer Cheryl Unruh, on Wednesday, September 15, 2010, from 3:00 p.m. – 6:00 p.m. Unruh, a writer for the Pulitzer Prize-winning Emporia Gazette, will be at SouthWind Gallery to sign copies of her new book, Flyover People: Life on the Ground in a Rectangular State.
The author, who resides in Emporia, was raised in the small town of Pawnee Rock in central Kansas and graduated from the University of Kansas. She began writing a weekly column titled, Flyover People, for the Emporia Gazette in 2003, and has included 80 of the Flyover People essays in her 197-page book.  (Published by Quincy Press, Emporia, Kansas, 2010). Her writing has received awards from the Kansas Press Association, the Kansas Association of Broadcasters and the Kansas Sampler Foundation. Her commentaries have aired on Kansas Public Radio in Lawrence and KTWU public television in Topeka.
Unruh explained that the title of her book came from an expression used by people who fly over Kansas on their way to someplace else and assume there's no reason to stop and visit the state. She says, "We are the flown-over people, here on the ground in Kansas, watching the jets scratch the sky. Most of my writings are about living on the prairie, where the land stretches miles ahead of us, but also reaches behind us, to the beginning of time."
Unruh's love of Kansas radiates through her lyrical writing about the land, the weather, the history and the lives of the people who call Kansas home. She is a superb storyteller with the ability to entertain and enlighten her readers with chronicles of a place and its inhabitants.
Joining Unruh for the book signing are Stan Herd and Louis Copt, well-known Kansas artists who became the subject of an essay included in her book after she met them for the first time in Emporia while they were painting a large mural.
Excerpt from Flyover People…, (Hangin' with Louis and Stan). "These are not just any two guys throwing paint on the building at Sixth and Merchant, but two of the finest artists Kansas has produced…They had been working on the mural off and on for several weeks when I met them. I spent an hour or so hanging out with these painters as they shaped and shaded the underbelly of storm clouds on their Flint Hills scene."
Flyover People: Life on the Ground in a Rectangular State can be purchased at SouthWind Gallery, 29th & Oakley.  The book also can be ordered online at: www.SouthWindArtGallery.com.
For more information, contact: SouthWind Gallery, 3074 SW 29th, Topeka, KS. Email: Infor@southwindartgallery.com. Phone: 785/273-5994. Gallery hours: Mon. – Fri. 10:00 a.m. – 6:00 p.m. and Sat. 10:00 a.m. – 4:00 p.m.
Book Reviews:
If I were to choose one book to put in a time capsule to describe our state, it would be this one. As the decades pass, (Unruh's)…stories will become a descriptive and colorful memorial to Kansas nuances that are often overlooked.
–Marci Penner, director, Kansas Sampler Foundation
Read this book slowly as you would sip your favorite beverage and savor the taste.
–Dave Kendall, host and executive producer of Sunflower Journeys, KTWU-TV
###