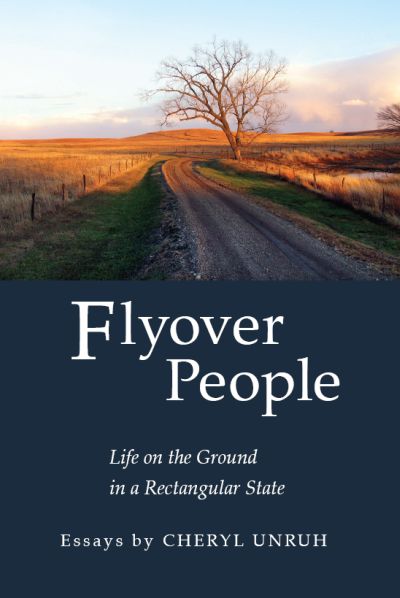 Sold at: Town Crier, 716 Commercial, Emporia… SouthWiind Gallery, 3074 SW 29th, Topeka … The Raven Book Store, 6 E. 7th, Lawrence … Memorial Union Bookstore, ESU, Emporia… Pages Books… 605 N. Main, Newton.
If you're interested in ordering Flyover People – Life on the Ground in a Rectangular State, click on over to the Order Page. Books retail for $15. When ordering online, the cost is $20 per book with shipping and all applicable sales tax included.
Or you can order by snail mail: Send your address and a check for $20.00 per book to: Cheryl Unruh, P.O. Box 1215, Emporia, Kansas 66801.
All books will be autographed unless otherwise requested. If you'd like a personalized inscription, please include name(s).