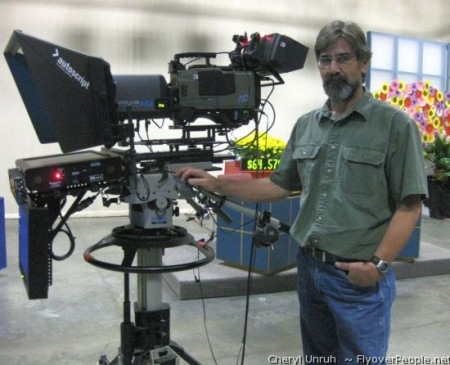 Dave Kendall in the KTWU studio.
Dave Kendall, host and executive producer of Sunflower Journeys said this to say about Flyover People, the book:

Cheryl Unruh has developed a keen sensitivity to the little things about life among the "flyover people." And whether she is reflecting upon her formative, small-town years in Pawnee Rock or her travels to out-of-the-way places like Rock City or Elk Falls, she does so in a way that rings true to life as she talks about the people she meets and the family and friends who have shared portions of her life's journey.
She becomes most reverential and lyrical as she contemplates the beauty of a prairie sunset or the inspirational nature of a drive across the open range.  Read this book slowly as you would sip your favorite beverage and savor the taste.