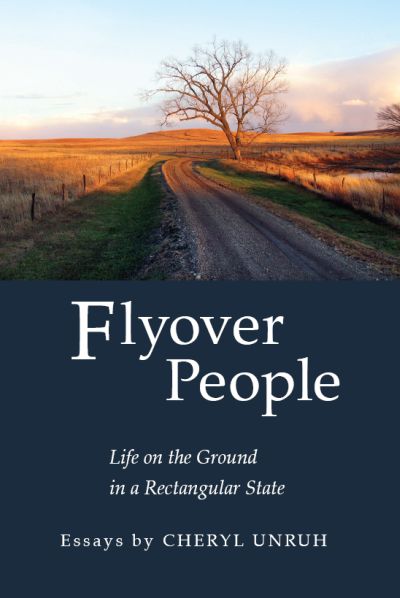 Hello, peeps! As many of you know, I've been working on getting a collection of columns together in a book. Yes, finally, after 7 1/2 years of writing the Flyover People column in The Emporia Gazette, 80 of those columns will be in this book. There are eight sections: Pure Kansas, Life on the Ground, Seasons, Nature, Looking Back, Childhood, Small Towns, and Earth & Sky. The book will have 202 pages of Kansas (and 2 pages of Arkansas – another state leaked in.)
That's one of Dave's photos on the cover and I've used a few of his black & white photos inside, too.
Since March, my brother, Leon Unruh, has been my North Star. He's an editor by trade, has edited dozens and dozens of books, and he pulled me through the process. Every time I felt like I was going under, he pulled me up from the murky lake.
Hey, you peeps, thanks for all the encouragement over the years, and thanks to my proofreaders – Tracy, Roger, Wendy and Rita. And I certainly appreciate the kind words from my advance reviewers: Marci Penner, Dave Kendall and Kevin Rabas.
I don't have an exact release date, but the book should be available in early September. Since I will be doing the distribution myself, it won't be widely available, but I'll be visiting with bookstores and other places to place it. And it will be available via Pay Pal on QuincyPress.com.